Need to upgrade your iMac?
Top 3 tips to upgrade your iMac in South Africa
Need to upgrade your iMac? Top 3 tips to upgrade your iMac in South Africa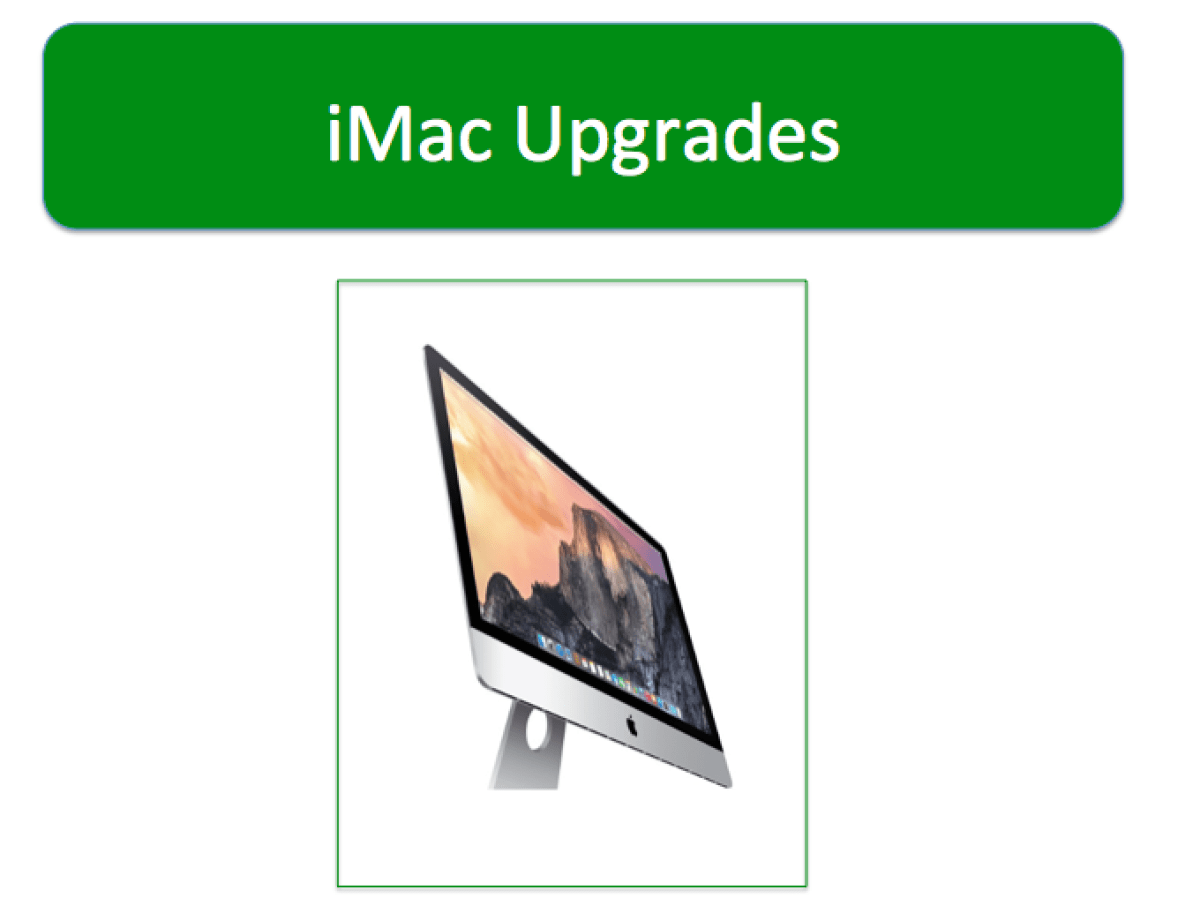 If you are upgrading your iMac anytime soon you want to think about the following three things. All too often Apple iMac upgrades are done without professional upgrade advice which results in the wrong upgrade being supplied. For over 7 years ZA Support has provided expert Apple advice and upgrade support for Apple users interested to upgrade their iMac's. ZA Support supports the widest range of Apple upgrades including;  MacBook Pro upgrades, MacBook Air upgrades and Mac Pro upgrades.
How much space do I currently use and what is my projected usage in the next 24-36 months?
How are new operating systems going to affect my machine?
Am I aware of the spec's new versions of operating systems and software require?
Do you know what the maximum amount of storage space your iMac can go up to?
Are you aware of any internal devices which could be removed to provide more storage or improve performance?
Do you know what the maximum amount of RAM your Mac can be upgraded to?
ZA Support Quick Fix iMac Workshop
As part of the Quick Fix program you receive several discounts when serving your Mac. All hardware receives up to 25% discount and additional value added services like free diagnosis on specific products and reduced data recovery rates. Additional benefits of having your Mac's serviced regularly is that problems can be picked up far sooner than waiting for an unexpected failure which costs more and takes more time to fix.
Get your iMac serviced regularly

Benefit from cost savings

Exclusive deals on workshop repairs on all iMac parts