I updated to macOS High Sierra and now all I see is the progress bar!
Apple support South Africa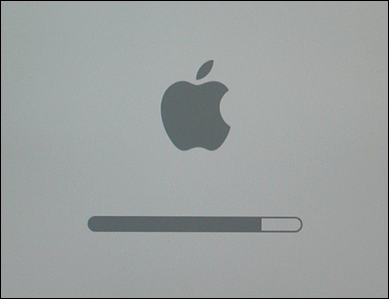 What to do if you have updated your Mac to macOS High Sierra and you get stuck on the progress bar.
8 Tips to conquering the Apple High Sierra progress bar
Have you updated your operating system to macOS High Sierra, and are consequently struggling to progress further than the loading bar? Are you frustrated and desperately trying to get your newly updated Mac to boot? We know many Apple Mac users in Johannesburg are experiencing this Apple High Sierra progress bar problem.  Migrating from one operating system to another can be a stressful activity, you may not know how your Mac will be affected and you probably would prefer to avoid any downtime if your Apple Mac does not adjust well to change.  If you are one of the many Apple Mac owners that have had this issue after upgrading to macOS High Sierra, then we have a few tips for you that should resolve your issues.
Tip 1:
ZA Support recommends pressing and holding the power button for a few seconds until your Apple Mac turns off, and then releasing the power button. Wait a few seconds and then press the power button to turn on your computer.  Hopefully this first step will result in your Apple Mac restarting normally instead of just going back to the progress bar sign and not booting into your High Sierra operating system.
Tip 2:
Disconnect all your USB, FireWire, and Thunderbolt devices with the exception of the Apple keyboard and mouse, display and speakers. If you have an Ethernet cable disconnect that too.
Tip 3
Remove any third-party hardware upgrades you may have such as non-Apple Mac RAM, Apple SSD upgrades or Apple PCI-e cards from other vendors.
If the above works then you can test which component is responsible by reconnecting one at a time
Tip 4:
Use your Apple Mac in Safe Mode
Many ZA Support users have found that starting an Apple Mac up in safe mode when the High Sierra progress bar problem persists, can assist in identifying which parts of the Apple Mac are faulty.  Using Safe Mode can help resolve issues that are preventing your Mac from starting up, including any problems with your startup disk. If your Mac starts up in safe mode then you may need additional disk space.  Check ZA Support's Apple Mac upgrade solutions (ZA Support Apple upgrades). ZA Support provides Apple Mac SSD upgrades (ZA Support Apple SSD upgrades), Apple Mac RAM memory upgrades (ZA Support Apple RAM upgrades) and several other Apple Mac upgrades in South Africa.
Follow these steps to Safe Boot your Mac
Start your Apple Mac
Press and hold the shift key
The Apple logo should appear on your screen
When the login window is displayed release the shift key and log in.
Tip 5
Check the Apple Mac Hard Drive with Apple Disk Utility
Steps to check your Apple Mac Hard Drive using Apple Disk Utility
Choose Apple menu > Restart. After your Mac restarts, press and hold the Command and R keys until the Apple logo appears, then release the keys.
Click Apple Disk Utility, and then click Continue.
In the side bar select the disk you want to repair and click the First Aid button. (If you receive a message that your disk is about to fail, back up your data and replace the disk)
If Disk Utility reports that your disk is okay or has been repaired then you are all set.
If your issues are more complex contact an Apple Support Expert.
Note: It is important to note that it is common for Apple Macs which have the original hard drive (normal hard drive not an Apple Mac SSD upgrade) to fail over time. This is because there are moving parts leading to wear and tear. ZA Support's Apple Mac SSD upgrades (ZA Support Apple SSD upgrades) for our South African fans have dramatically lower failure rates and increase the performance of your Apple Mac significantly. Check out our Apple Mac upgrades, from Apple Mac SSD upgrades (ZA Support Apple SSD upgrades), Apple Mac RAM upgrades (ZA Support Apple RAM upgrades) to many other Apple Mac upgrades (ZA Support Apple upgrades).
Tip 6
Try resetting NVRAM
NVRAM on your Apple Mac (nonvolatile random-access memory) is a small amount of memory that your Mac uses to store certain settings and access them quickly. Settings that can be stored in NVRAM include sound volume, display resolution, startup-disk selection, time zone, and recent kernel panic information. The settings stored in NVRAM depend on your Mac and the devices you're using with your Mac.
To reset your NVRAM
Shut down your Apple Mac and hold four keys together: Option, Command, P, and R. Wait 20 seconds and then release the keys, your Mac should start within that time.
On Apple Mac computers that play a startup sound you can release the keys after the second startup sound.
On Apple iMac Pro, you can release the keys after the Apple logo appears and disappears for the second time.
Tip 7
Restart in Apple Recovery Mode
Steps to use Apple MacOS Recovery
Hold down Command-R or one of the other macOS Recovery key combinations on your keyboard immediately after pressing the power button to turn on your Mac, or immediately after your Apple Mac begins to restart.  These steps can also be applied to upgraded Apple Macs which have had Apple Mac SSD upgrades (ZA Support Apple upgrades) Apple RAM memory upgrades or general Apple Mac upgrades.
Continue holding until you see the Apple logo or a spinning globe.
Startup is complete when you see the Apple Mac utilities window:
After starting up from Apple Mac macOS Recovery, select from the utilities, then click Continue:
The utilities in Apple macOS Recovery can help you restore from Time Machine, reinstall your software, get help online, as well as repair or erase a hard disk.
Tip 8
If all else fails reinstall Sierra or High-Sierra on your Apple Mac…